It's the Most Wonderful Time…of the Year!
Most children are sobbing at the sight of backpacks and lunchboxes at the entrance of Target, while parents are (not so secretly) jumping for joy!
Any new season marks a time where we should evaluate our hair care routine. Sure, the weather is about to change for fall/winter and that alone usually marks a need for products to change. But if your entire routine/morning is about to change, that's another great excuse to evaluate your product line-up!
Things to consider:
Will you have less, more, or equal amount of time to style your hair?
How has your hair been looking? Do you LIKE what you see? If not, what is it that seems to be undesirable?
How does my hair respond to heat/humidity? How does my hair typically look in the winter/dryer months?
Pull up pictures on your phone! Don't just "feel" like your hair is different, try actually looking at it in various phases.
Potential Solutions to issues:
It may be time to switch up your products! For example, if you've always used heavy moisture, it may be time to ease up (or vice versa)!
You may be overdue for a haircut or color! A cut will help bring your curls back to life as well as give your hair the opportunity to soak in moisture very differently (think of fresh cut flowers in water). Did you know that color affects the STYLE of your hair!?! Color affects the body your hair has. If your hair feels flat, color may be your solution!
If you will suddenly have less time to style, you may need to think about products that you haven't tried yet that can work differently for you.
As Winter approaches (we know, we just cringed too), you likely can't air-dry like you did this summer. Do you know "the right" way to diffuse? Ask for tips at your next appointment.
Call us! We're here to help! We love helping with product solutions/routines!
Just Keep Swimming…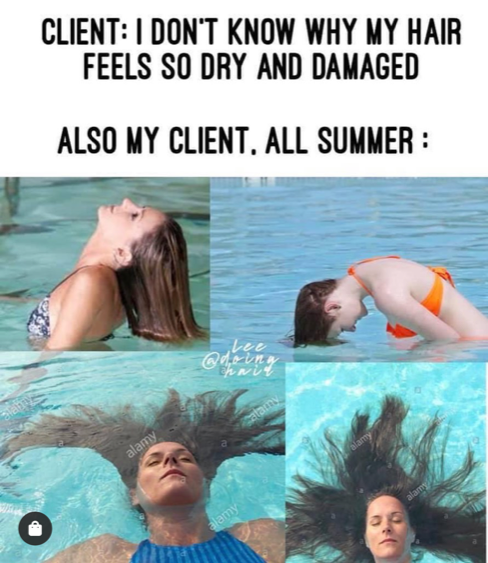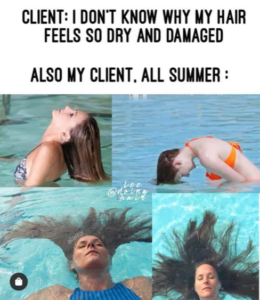 One of the most common questions at the salon this summer seems to be about summer hair-care, specifically issues with chlorine in the pool. Below are some of the most common issues/questions and our best (general) answers. If you have a SPECIFIC question, please feel free to post on the Kindred Curl private Facebook group, or call us at the salon! We don't leave your side after you leave the doors of our salon, we're here for you always!
Question: My hair is GREEN(ish). How do I fix this?
Answer: This is common and usually reversible! Try using Malibu Swimmer's Wellness Shampoo to remove chlorine! This is available for purchase at KC!



Key Benefits:
dramatically improves the look and feel of hair no matter how often they dive in

naturally removes all the hair-harsh elements from pool, spa or ocean water that can damage and discolor hair

helps prevent the recurrence of brittle, damaged hair

removes and prevents "swimmers green hair" (copper buildup, which is the culprit behind green discoloration)

soothes dry, itchy scalp caused by hair-harsh chemicals found in water

restores vibrancy, softness, shine and swing

Question: It seems as though my hair is crazy-dry. Why?
Answer: A few things, but mainly because Chlorine (and other chemicals) will strip the hair of moisture. See above answer for one solution.
Also, it is JUST as important to do a PRE-treatment (DEFENSE) as it is to do an AFTER-treatment (OFFENSE).
Kindred Curl recommends using a deep conditioner on your hair before/as you get into the pool. You can protect your hair before swimming with a deep conditioner or Original Moxie's Emollience; we're always happy to make a recommendation specifically for you and your hair type.
For AFTER the pool, a deep conditioner is key to get moisture back in the hair. Olaplex can help repair damage and bring curls back to life. It's available for purchase at Kindred Curl to take home OR you can schedule an Olaplex treatment with your next appointment!


Be our Guest: Head Shape Matters and Original Moxie classes hosted at Kindred Curl
So you know by now that Kindred Curl is obsessed with education. But that doesn't mean we are always traveling to another city to get more info under our curls (get it? That's our brain!). Sometimes we bring the education right to our own backyard…LITERALLY!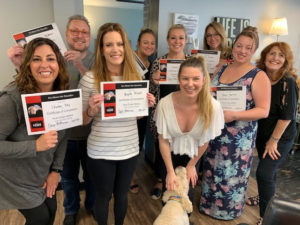 On June 17th, Team KC hosted Claire McPherson from Head Shape Matters for a One-Day Long Layering class. If you recall, both Kelly and Janaya have their Head Shape Matters Certification. The curriculum has totally blown their minds as an addition and piece of the overall way they cut hair, and since they are totally obsessed with education, they want to share this methodology with others and get a refresher course at home!
For the Head Shape Matters class, people came from as far as Indiana (the state!) and learned/reinforced how to troubleshoot some of the following issues:
Heavy and short on one side and NO layers on the other

Layers look choppy and aren't blended

Ends looking thin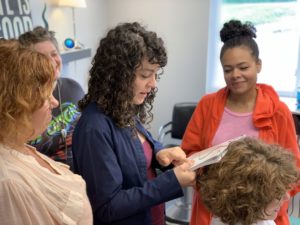 On July 21st and 22nd, Team Kindred Curl was host to the Original Moxie crew. Rachel Blistein, Sophie Negi and Emma Paul from Original Moxie came to teach this 2 day course intensive focused on Moisture Detoxes. This transformative service removes bulid up, corrects damage and balances moisture levels in the hair. The results were amazing!
If you want a treatment that…
Hydrates
Strengthens
Repairs
Perfects Curls
Improves Definition
Reduces Frizz
…you will LOVE the Original Moxie Moisture Detox! The results are both PERSISTENT (non-fading) and PROGRESSIVE (enhanced with repeated use). We would love to book a Moisture Detox for you as either an addition to your service or a stand-alone treatment!
Check out some of the before and after pics!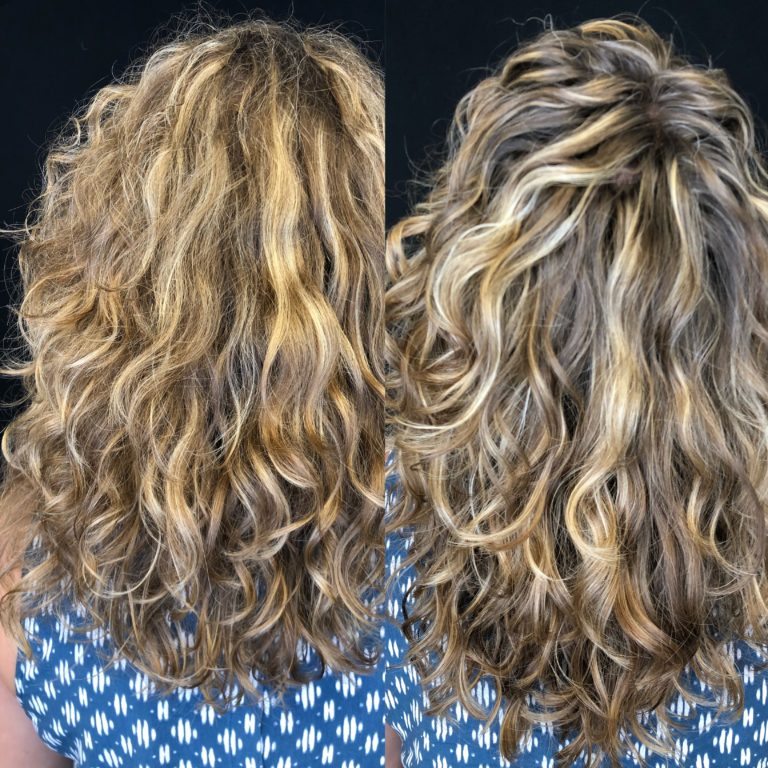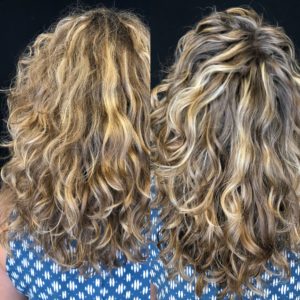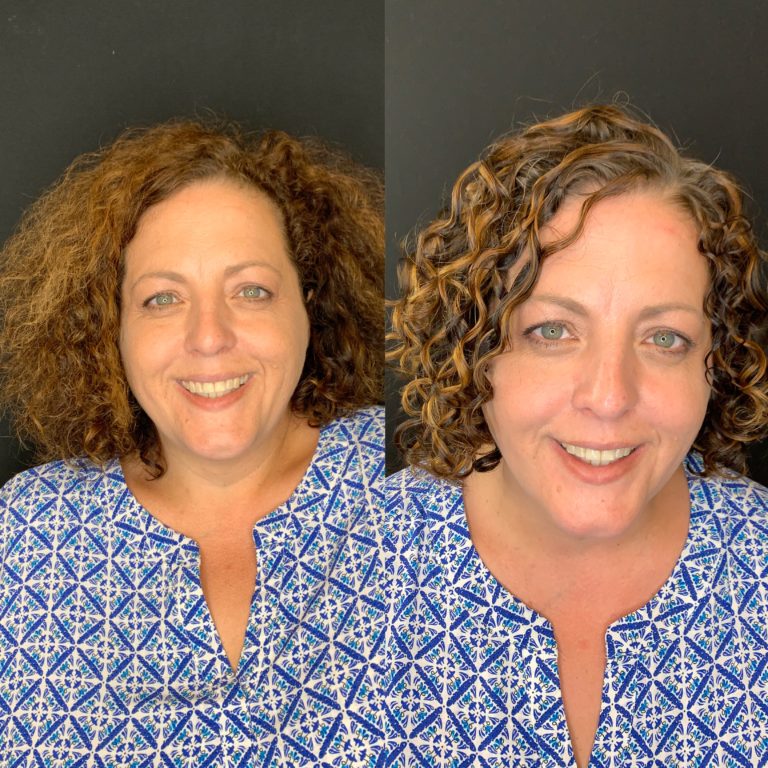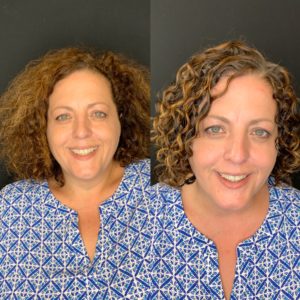 Wish you could be an "after"? When we host a class, we post a "model call" on both our Instagram stories AND our Facebook page. You're seriously missing out if you don't follow us in both locations!
Interested in your own Detox!?!? Ask about it the next time you schedule an appointment! We'd love to recommend a custom detox just for your curls and lifestyle!

Featured Product
Because our Moxie event is FRESH on our minds and we learned so much, we want to share with you our Featured Product: Oasis Moisture Gel by Original Moxie. Get your hair's groove back with this moisturizing treatment! This product is great to soften and hydrate without adding weight or hold. In the middle of summer, we can all use an Oasis!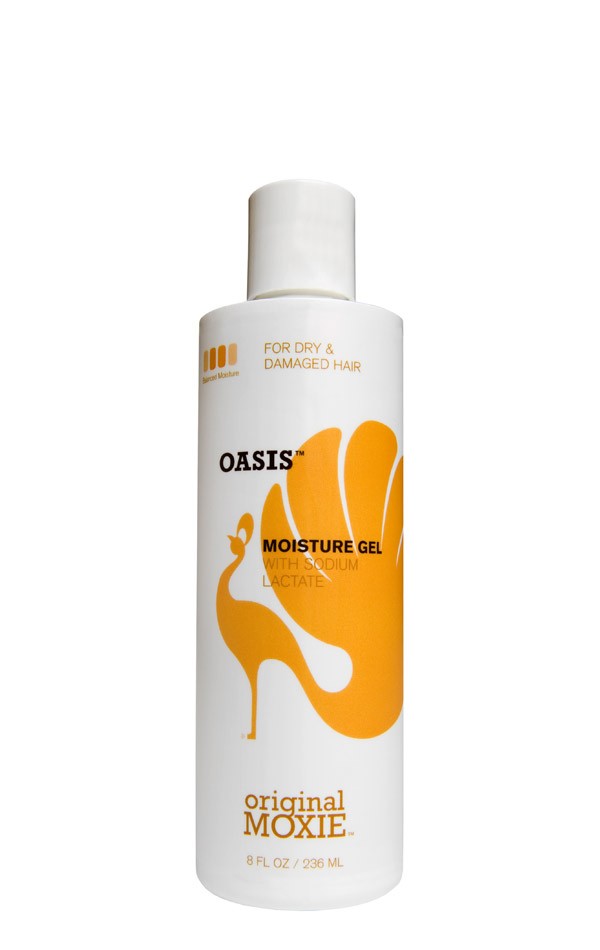 Original Price: $5 – $45
Sale Price: $4 – $36

We used this product in our class and know it will be great for you if you:
Have dry hair

Like a leave-in to add moisture and boost volume

Want to activate your curls
If you like DevaCurl B'Leave in or Innersense I Create Volume, you will love Oasis! Stop by the salon or call us to place your order.

Client Spotlight – Teachers
August is back to school, and to honor our Teachers & Teacher's Aides, we have 3 testimonials below from some ladies who work in the Gateway School district. We have a deep appreciation for those special souls who pour into our kiddos minds (& hearts!) during the school year!
Jennifer Antonucci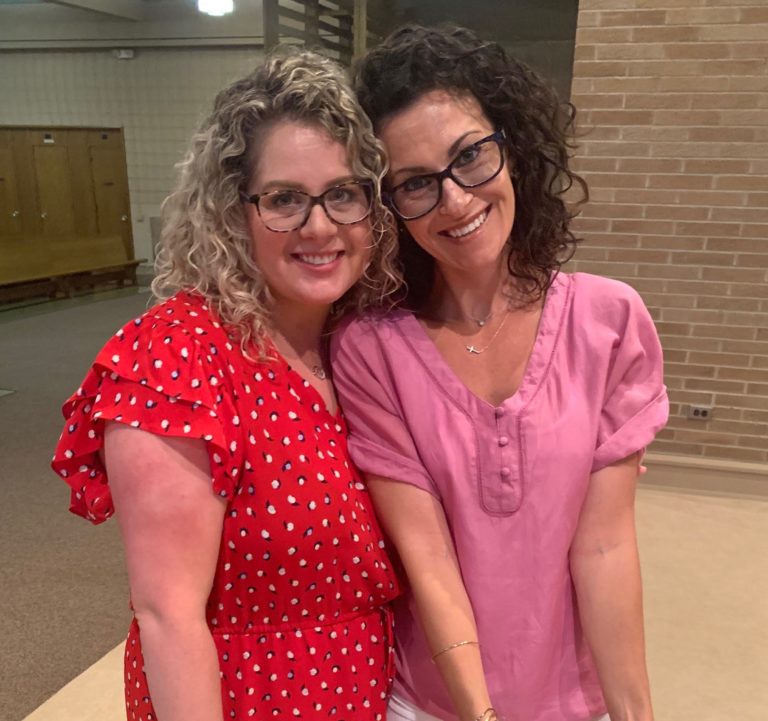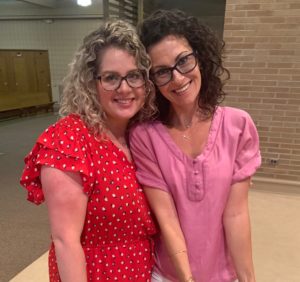 Jennifer is a 7th grade learning support teacher. She loves her seeing the growth her students make and utilize their reading strategies independently.

I've recently started going to Kindred Curl. I have more wavy hair and I have to say the cut and products make all the difference in the way my hair looks. I keep it simple: My school routine is cleansing & conditioning (Innersense shampoo/conditioner) and styling my hair 2-3 times a week (Original Moxie Mane Tame, Innersense I Create Hold and I Create Finish). I refresh my hair with a spray bottle of warm water with conditioner added to it. Then I spray some AG Hair Care Remedy spray and scrunch, scrunch, scrunch! My summer routine is cleansing my hair 2-3 times a week and only styling on an as needed basis, like a night out or special occasion. Very little heat on my hair in the summer. I LOVE the mane tame product! I throw some in my hair when it's wet and put it up a clip…off I go.

**KC Commentary: Note how her "summer" routine and "normal" routine differ! See above article on "change of season" for ideas of how to evaluate your own routine.

Erin Bell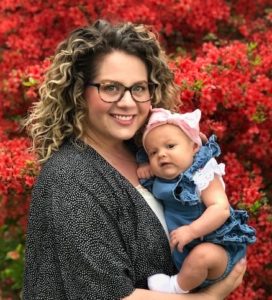 Erin is a Special Education Teacher. She loves her job because she loves seeing student's confidence and pride when they reach their goals or experience successes.

I've been going to Kindred Curl since about 2010 when Kelly's sister told me I had to go. Although I've fallen off of the curly path a couple of times, I can honestly say my hair has never looked better. Even with a 4 month old daughter, I frequently get compliments on my hair, and I can easily manage my routine. I love the innersense line! I use the color awakening shampoo (I like to pretend I'm a natural ash blond) and the hydrating creme conditioner. I leave a little conditioner in after I rinse and then style with Quiet Calm and I create hold. Scrunch over the tub and diffuse the rest. I love volume and big hair, so I make sure to get the curl cast out and finish up with vitamin E oil on the ends. I love the curl clips and have been known to walk into school still wearing them. If I pineapple my hair at night, I only need to wash 3-4 times a week.
Shawndra Wynn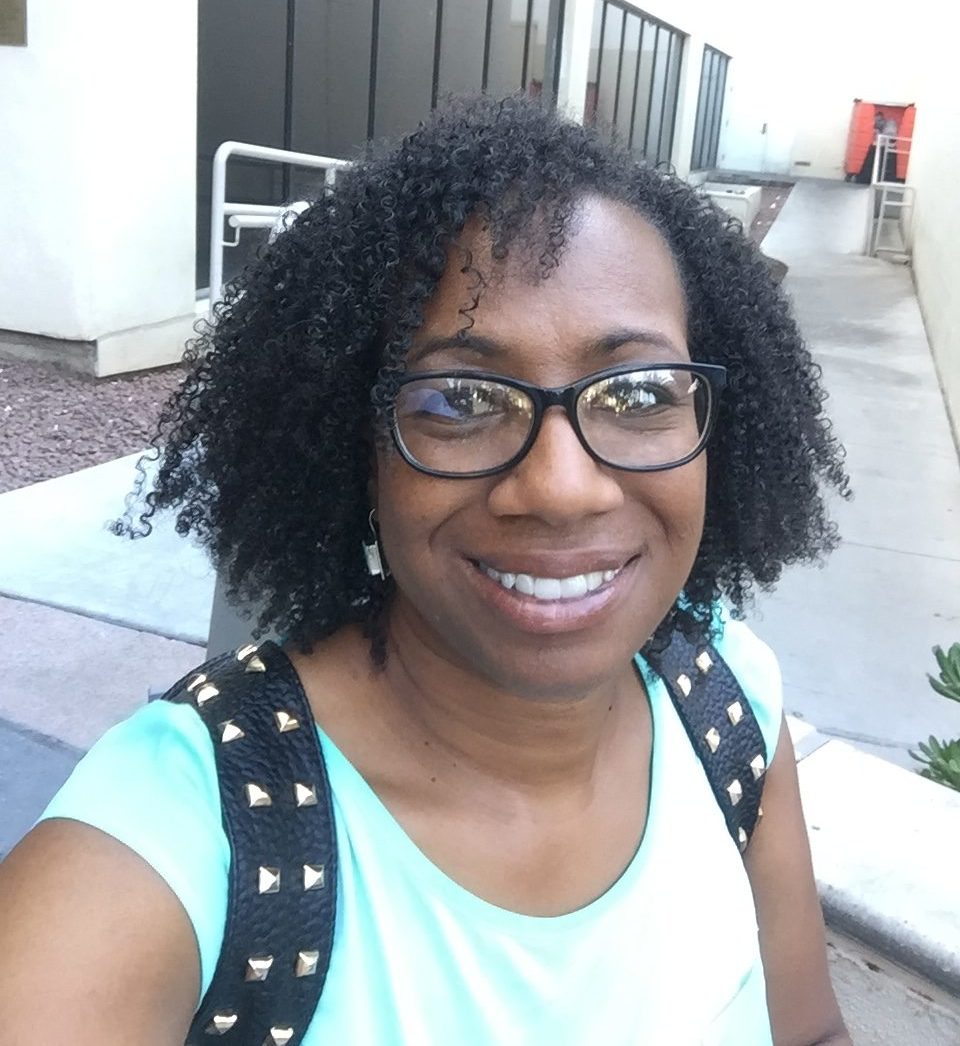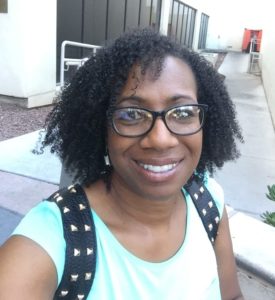 Shawndra is a Special Education Aide at Gateway Middle School. She loves helping students reach their academic goals and working with awesome teachers.
I began my natural hair journey a little over eight years ago. Before that I was getting relaxers every 3-4 months. I wore my hair in a bun or would do a "twist out" style while I was growing out the relaxers. I don't like having to spend a lot of time on my hair so the wash and go routine works best for me during the school year. By using the Innersense Hydrating Cream Hairbath, Hydrating Cream Conditioner, Quiet Calm and I Create Volume or Hold. I can "wash and go" 2-3 times per week. I tie my hair up each night which helps my curls last longer in between washes.