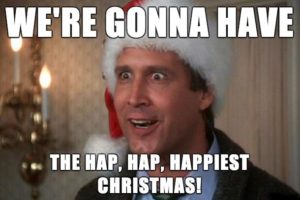 Happy Holidays, Curlies!
Thank you so much to all those who helped us celebrate our biggest sale of the year! We hope you enjoyed the fun, festivities, and refreshments…and are now enjoying your fabulous hauls! 
We know we often say it, but it's true: we have the best clients! Your curls and your stories give us our purpose and your support fills us with gratitude. Thank you for being with us in 2019! We look forward to serving you in 2020!
We wanted to let you know that we will be closed December 22nd through January 2nd. We will be rested and ready to reopen January 3rd, 2020(!) at 11am, and we will reply to any messages in the order they are received then.
Wishing you all the Merry & Bright,
Team Kindred Curl