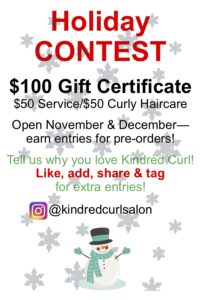 Our Ho-Ho-Holiday Contest is here!
Do you want to win a $100 gift certificate to Kindred Curl? Your curls want you to!
Every Holiday Sale pre-order gets an entry, but we are feeling extra generous this time of year. So tell us why you love Kindred Curl on IG and earn more entries!