At Kindred Curl, we are committed to giving back to our community. Every quarter, we will be announcing a new giveaway, so if you know someone who is deserving of a curly makeover, keep an eye out for future opportunities to nominate them!
This month, we gave away over $500 in services and products to a deserving Veteran. We are so thrilled to announce Stefanie Mayo as the winner of our Veteran's Day Giveaway!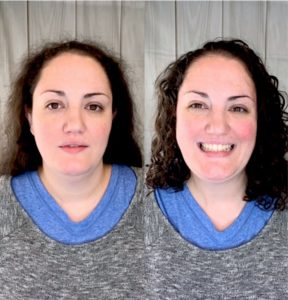 Nominated by our dear client Erin Bell, Stefanie is a 2003 Penn Hills High School grad who served for four years as an Air Force Missions Co-Ordinator in South America. Erin wrote, "If anyone deserves a curly hair make-over, it's her!"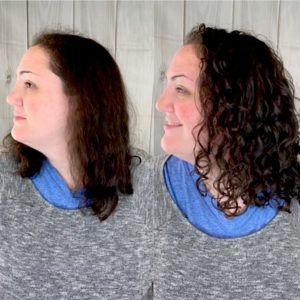 Aside from being a veteran, Stefanie is also a nurse phlebotomist, an ASPCA volunteer, a cervical and ovarian cancer survivor, and soon-to-be new mom of a baby girl! (At her appointment, she was seven months along…in spite of being told by doctors that she wouldn't be able to get pregnant…miraculous!)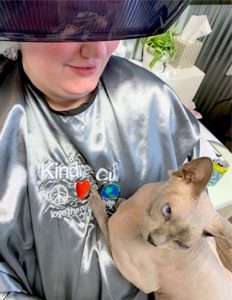 We loved meeting Stefanie at her make-over appointment…though we did have to check her bag to make sure she wasn't smuggling Helix, the salon cat, home with her!


Thank you so much for your service, Stefanie, and for letting us treat you to some much-deserved pampering!