Inspired to Learn, Sharing to Inspire
As one of the top curly hair specialist salons in the country, and Pittsburgh's only woman-owned naturally curly hair salon, continuing education is vital. It keeps us on the cutting edge (pun!) of the latest techniques, enhances our product knowledge, and allows us to learn, create and thrive alongside our peers, who themselves are some of the most talented curl specialists in our industry. Plus, we inspire each other endlessly.
It's this continuing education that inspires the Kindred Curl Cut, which is uniquely tailored to each and every one of our clients. It also enhances your Kindred Curl Experience, whether you're here for a restorative treatment, a dry cut or shopping for your favorite curl products. And we get to share this knowledge with you, our Kindred Curl Community, to help you love the curls you're with, every single day!
As a leader in our industry, and in the community, we're always looking to better ourselves and our teamwork, and share that knowledge with you.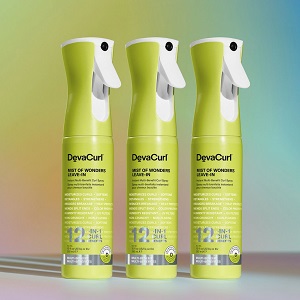 Deva Curl
The original, the OG, and now newly revamped! DevaCurl has served the curly community for 25 years. Its relaunch is dermatologist co-developed and stylist-approved and silicone free, gluten free, sulfate free, paraben free and cruelty free. We're multi-DevaCurl certified and proud to stock the brand on our shelves because you love it too! Kelly is also a Licensed lead with Shari Harbinger, founder of Deva Curl.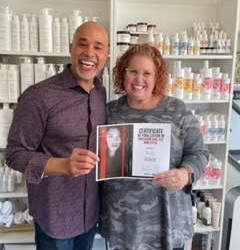 Joe Miguel Precision Curl Cutting
Joe Miguel, El Rey de los Rizos (The King of Curls) is a compassionate teacher known internationally for creating wonderful curly shapes. The JoeMiguel Academy has become home to many Certified Curl Artists who have committed to "Redefining the Standard of Beauty" for all hair types and we're a repeat host of his incredible education events.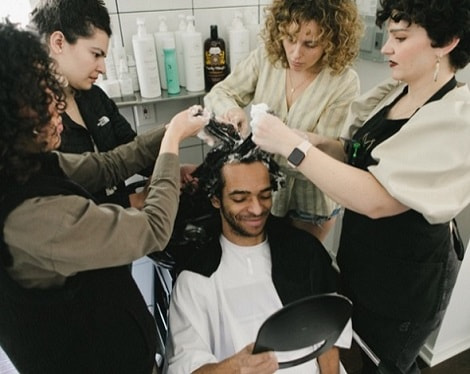 Dimensional Artistry Tight Texture
Taught by renowned curl specialist Jessica Fitzpatrick, Dimensional Artistry provides artists the tools to create customizable shapes in Tight Textures, while educating them on healthy texture goals and how to Condition With Intention.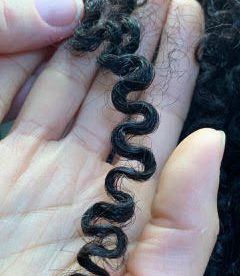 Original Moxie Moisture Treatment
This in-salon, professional, multi-action treatment removes build-up, corrects damage and balances moisture levels in the hair. It starts with a 7 point analysis of your hair, using the 3-D diagnostic approach that will evaluate your Density, Dryness and Degree of Curl.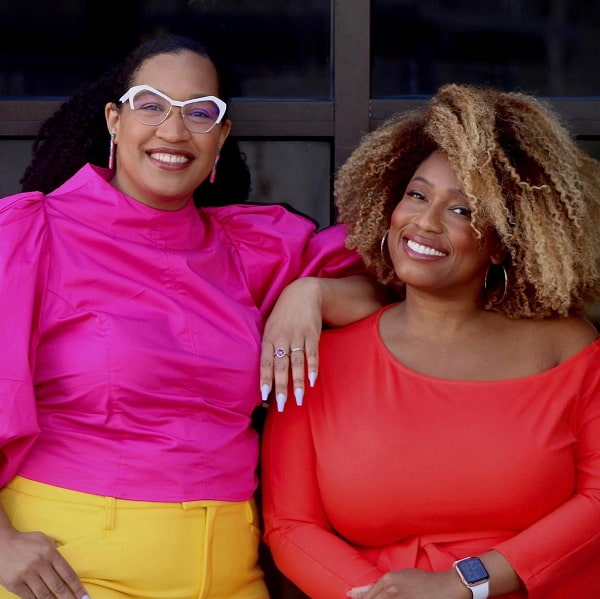 Cut It Kinky
Kelly is a Cut It Kinky tight curl alumni, trained under the amazing Aeleise Jana and Aishia Strickland. Cut It Kinky Professional Education delivers comprehensive, integrative, and inspiring tight curl focused curriculum based on the experiences of thousands of real life tight curl clients.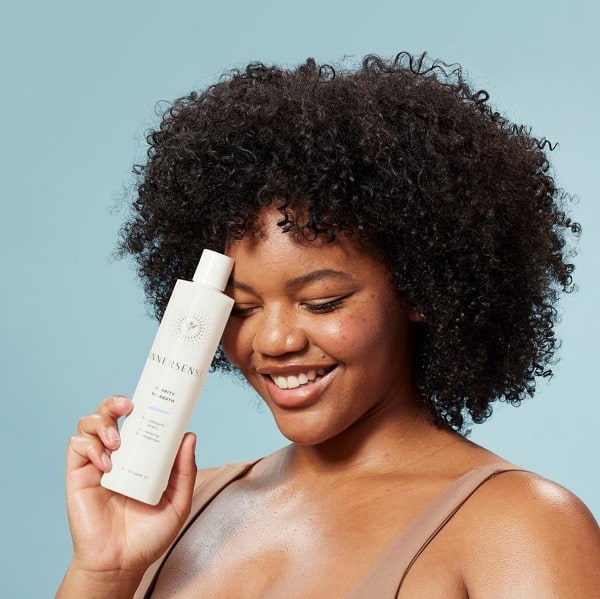 Innersense Organic Beauty
Kindred Curl is a top-selling Innersense Organic Beauty salon, educator and host of multiple salon trainings. That also means Kindred Curl clients get first dibs and sneak peeks at new drops by this global leader in the clean beauty space.
Head Shape Matters
Kindred Curl Salon is a Head Shape Matters certified salon. We've gone through intense training to know how the shape of the head affects a haircut and how to adjust the angles of our haircuts according to everyone's unique head shape. You get the haircut you want. We get to dabble in geometry!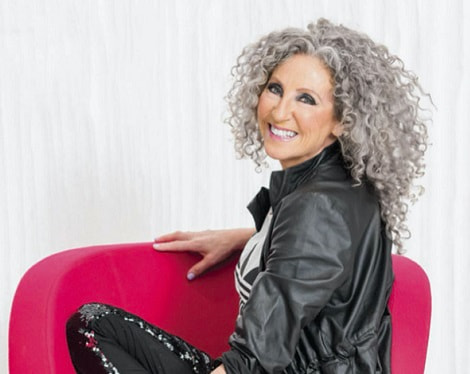 Lorraine Massey, Curl By Curl Cutting Method
Lorraine Massey has published three best-selling books, starting with Curly Girl the Handbook in 1999, where she introduced the CG (Curly Girl) Method for protecting and enhancing curls in 3-steps: cleansing, conditioning, and styling. That original curly bible also introduced Lorraine's revolutionary technique of cutting each curl in its natural, dry resting position.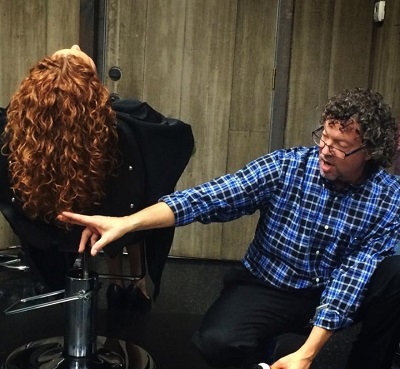 Curly Hair Artistry
We're a proud, original member of Curly Hair Artistry, a non-brand based education company that teaches hairstylists the art, methods, techniques and business of embracing all types of wavy and curly hair. CHA offers mentoring, guidance, accountability and connections through its network, live trainings and online courses. Need a curl specialist on vacation? We got you.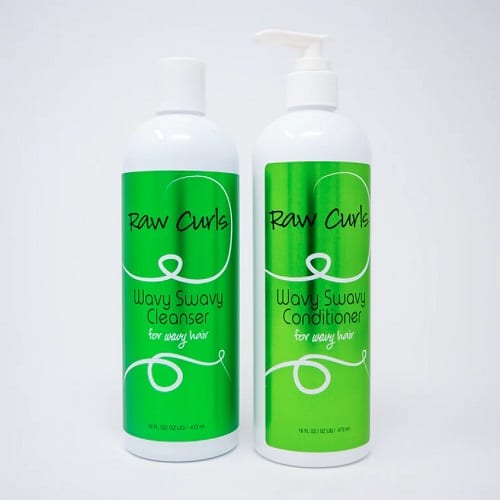 Raw Curls Certified
Are you sensitive - to everything - like we are? Raw Curls helps eco-friendly people like us protect our immune systems and mother earth through hair and beauty products that are filled with 100% natural and certified organic ingredients, and without harmful man-made chemicals and toxins.