they love the curls they're with!
Kelly and Megan don't just cut and style your hair and you're on your own. They give you a game plan so you leave feeling confident and assured about how to style those God given curls to look their best!
It's so magical. You don't even know how excellent your curls can be til they are.
TARA (SHE/HER)
SHORT CURLS
Us curly haired folks have all had horrid experiences at salons and have a lot of emotional 'hair baggage.' The Kindred Curl team recognizes and understands that, listens to you and gives you a cut along with the necessary education to empower you to confidently style your hair at home. Their education is second to none; I cannot recommend ANY other place for your curly hair needs.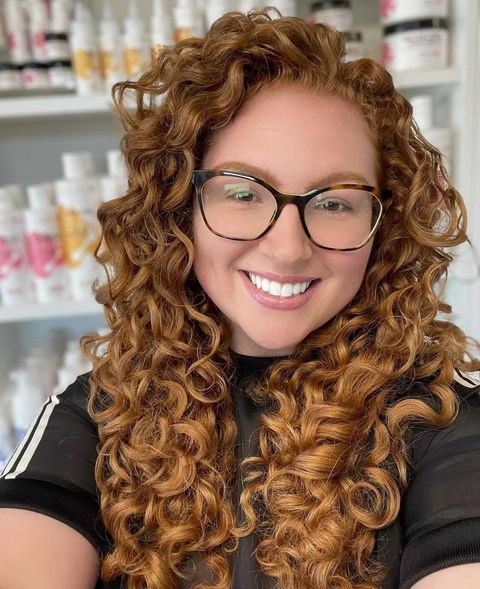 BETHANY (SHE/HER)
LONG CURLS
I've been going to Kindred Curl for the past 9 years and there's NO ONE else I trust with my hair. Their knowledge, education, passion, and experience with curly hair is unmatched. Kindred Curl has given me so much confidence and love for my hair. This place is truly life changing if you have curly hair.
KIMBERLY (SHE/HER)
SHORT TIGHT CURLS
I have been seeing Kelly for many years now. My first appointment with Kelly was such a great learning experience; she teaches you step by step on how to care and style your hair. I am forever grateful for all the curl knowledge she has shared with me. When I leave the salon I absolutely love how my hair looks and I know that I can achieve the same results at home because of her guidance.
Top notch teaching, and dry hair cut experience. Worth every penny!
I can't tell you how many compliments I've gotten on my hair since I've been getting my hair cut here. And they are so good about teaching me how to get salon styling results on my own.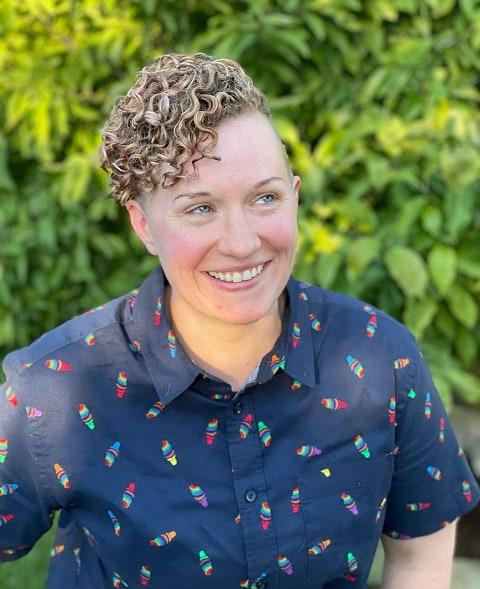 JENNIFER (THEY/THEM)
SHORT TIGHT CURLS
I've always been a sexy bitch….but I'd travel from Vermont any day for Kelly and Janaya to make damn sure everyone else knows that too.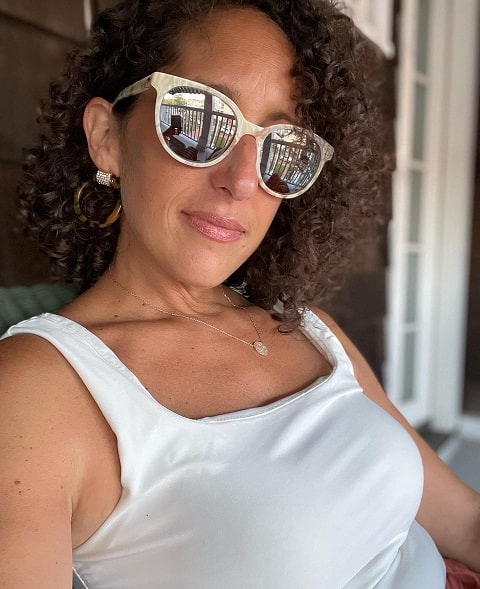 Kindred Curl is a life changing experience every time I go! Kelly & her team are always educating themselves on how to care for curls whether for cutting, coloring, or styling. And because they are constantly learning so am I! Receiving the proper cut from Kelly and her teaching me the techniques of how to care for my natural curls was the best thing ever!  She has given me so much more confidence. Kindred Curl turns ordinary curls into extraordinary curls! Go curly friends! You won't regret it! #teamkindredcurl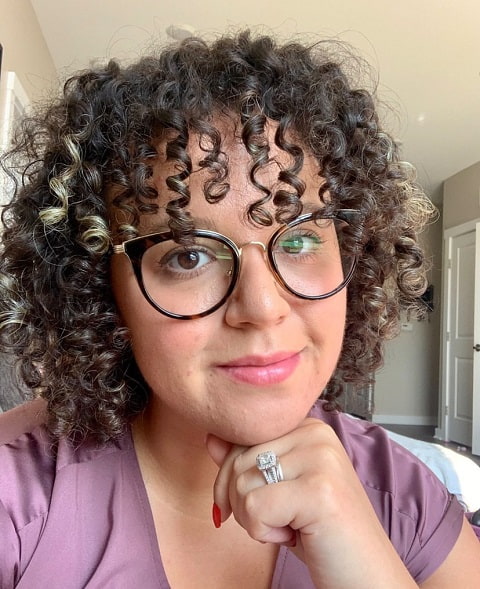 CARLY (SHE/HER)
SHORT TIGHT CURLS
Coming to Kindred Curl gave me the tools to really understand my hair and ensure I can style it perfectly every time. I've absolutely loved every cut, color, and style they've ever given me!
Kelly takes the best care of my curls! Love the atmosphere of her salon, the products (and the pup snuggles). And Kelly is a beautiful soul inside and out. She has taught me to love my crazy curls. HIGHLY recommend!
They were so kind to me and took the time to make sure I knew each step of how they did my hair! I'm learning how to take care of my curls. I would never have imagined that my hair could be so beautiful!!!
Is your curly hair suffering from the dreaded triangle? Uncontrollable frizz? Can you not find a person to cut your curls in a shape you want to show off instead of hide in a bun or ponytail? Look no more friends, Kelly is your girl.