Team KEI had the pleasure of attending international Curly Hair Artistry Symposium at Oasis hair salon in Rockville, MD near our nation's capital. Our furthest attendee and one of our educators was Allie C. Feminella from Brazil, she owns Studios dos Cachos, we had over 35 attendees for this symposium making it our biggest event yet! Even know we are global we are a tight knit community. Numbers of attenedees are not our main concern but quality and participation are. We get you behind that chair and kick your butt into gear to learn all kinds of techniques for you to take back to the salon.
The segment I taught for symposium was on Olaplex and the benefits to curly hair. It is no secret to my regular guest that I am a big fan of Olaplex. Some of the points I made during my class were:
Curly hair is dying for strength in order to grow, Olaplex provides various curly guests with strength to their internal structure to achieve longer lengths faster than they have ever been able to achieve.
Textured, Coily, Super Curly, 4C natural curly girls many of whom are transitioning from relaxer, keratin straightening treatments or that have heat damage and straight pieces on their hair have experienced a revival of some curl in damaged straight ends after consistent Olaplex treatments. Thus making their grow out process less painful. If the hair is too far gone for Olaplex to even give visual help it will in the least help these highly textured guests with strength to damaged ends enabling them to not have split hairs impeding their grow out process. Robin Sjoblom and her team at Southern Curl (An Olaplex Guest Blogger) use Olaplex every day, all day in their Atlanta based Curly Hair Salon with great success.
I chose a s'wavy, wavy model for this particular class. S'wavy, wavy crew are an often over looked members of the curly community, 65% of the population has some kind of texture to their hair some reports are even higher. S'wavy, wavies, make up a good bit of that curly population. S'wavy, wavies are the ones usually begging for more curl. Danielle Skroki who is a curly hair specialist has barely noticeable waves on an average day and her hair tangles very easily. We performed her Olaplex stand-alone treatment in class, (#1 for 20 minutes minimum and #2-20 minutes, then proceeded with her normal styling routine.) Danielle reported immediate results of having more wave and at least %50 less detangling time for her fine s'wavy hair, a couple of weeks later and the results are still evident making Danielle's life easier.
All curl types experience more shine ease of styling, less detangling time, and longevity of their curly sets. All of which HUGE news in the curly world.
I have shared this class before, this time with a few additions to my fellow CHA members and It's super exciting to hear the impact this revolutionary treatment is making for them when they bring Olaplex treatments to their guests in their part of the curly world.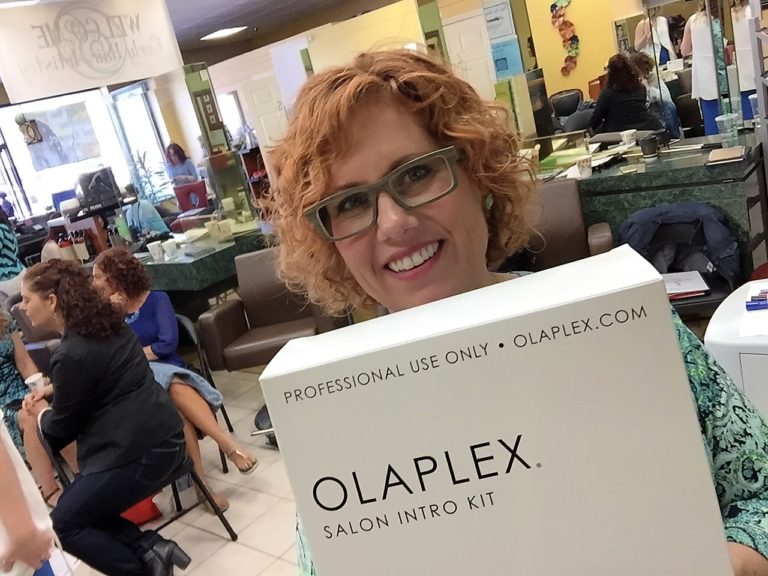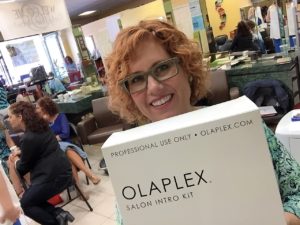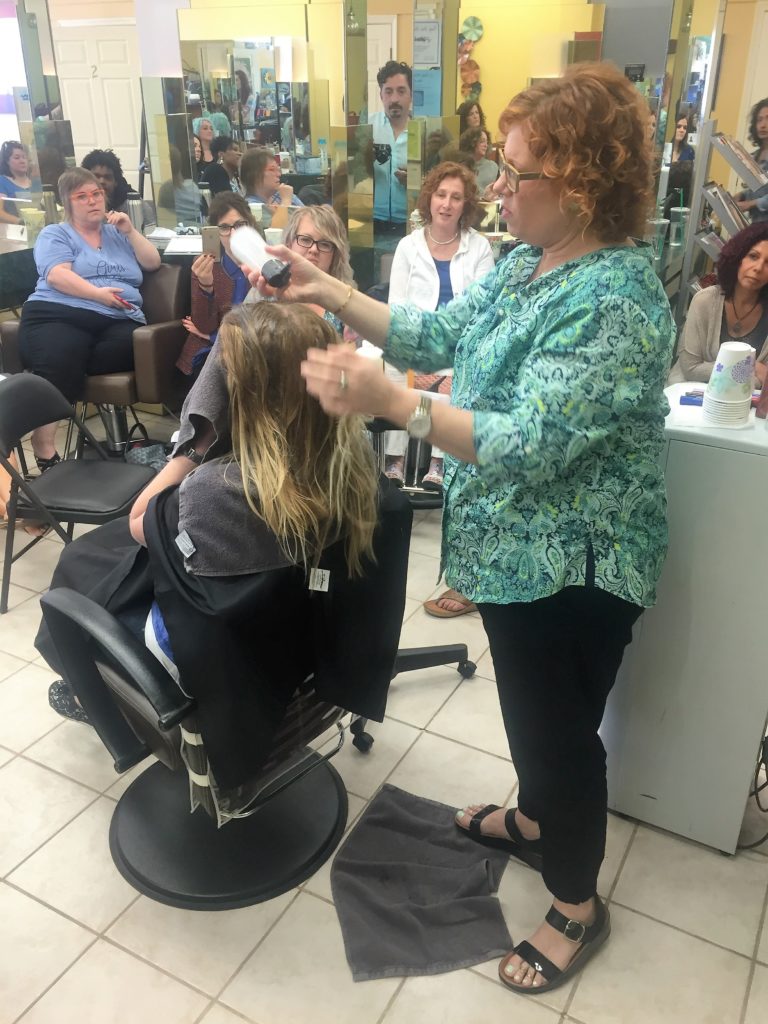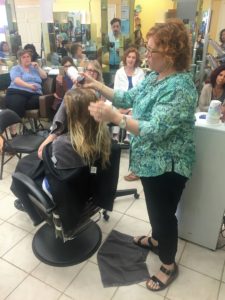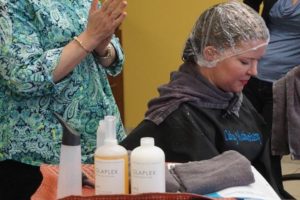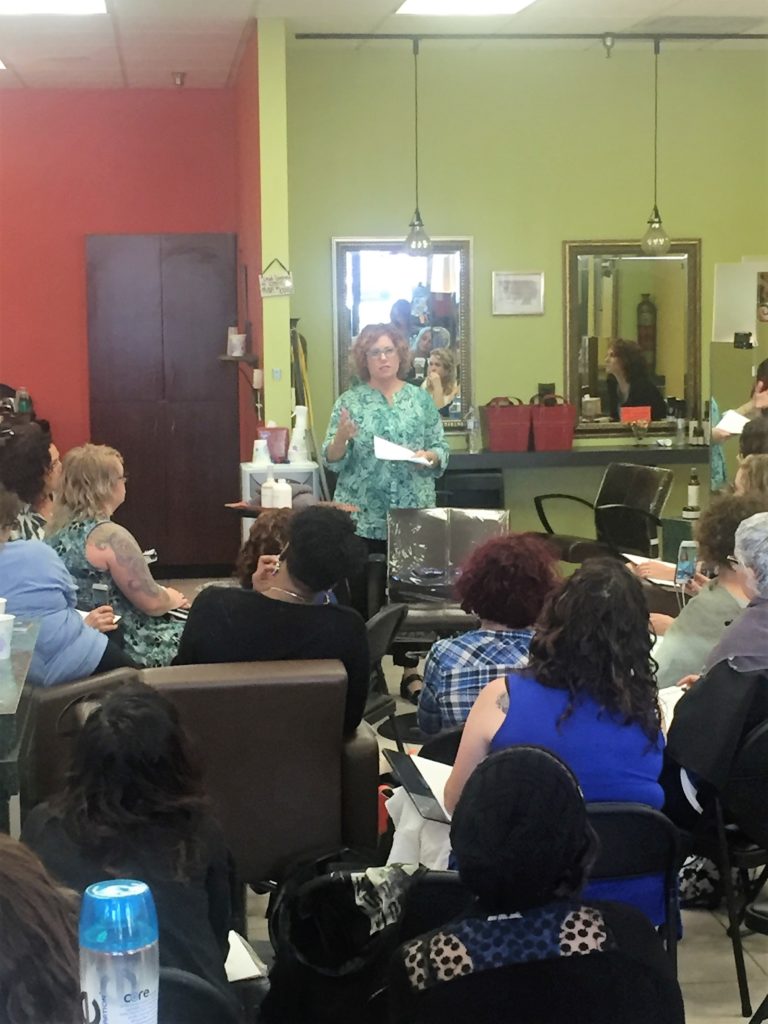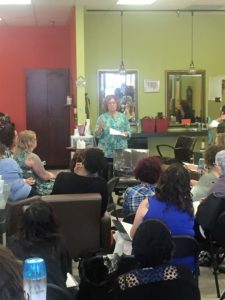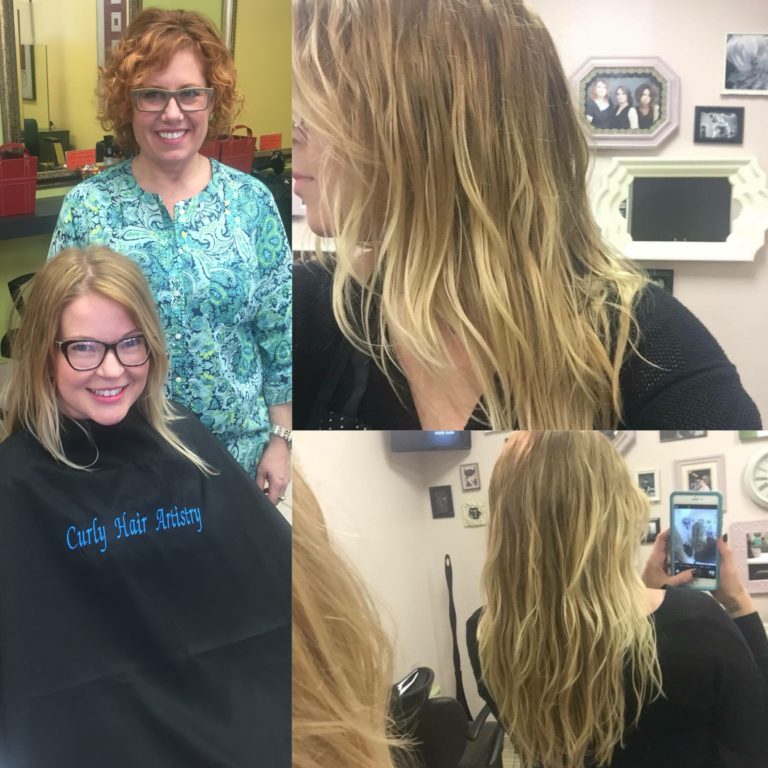 During the symposium Victoria learned different product application techniques and advanced her knowledge of the different Curly Hair Artistry techniques on cutting and coloring hair to bring back to our guests. When I wasn't teaching I had the pleasure of coaching participants through their learning experience for the duration of the symposium. "To teach is to learn." is always my motto and man do we learn in this action packed symposium.