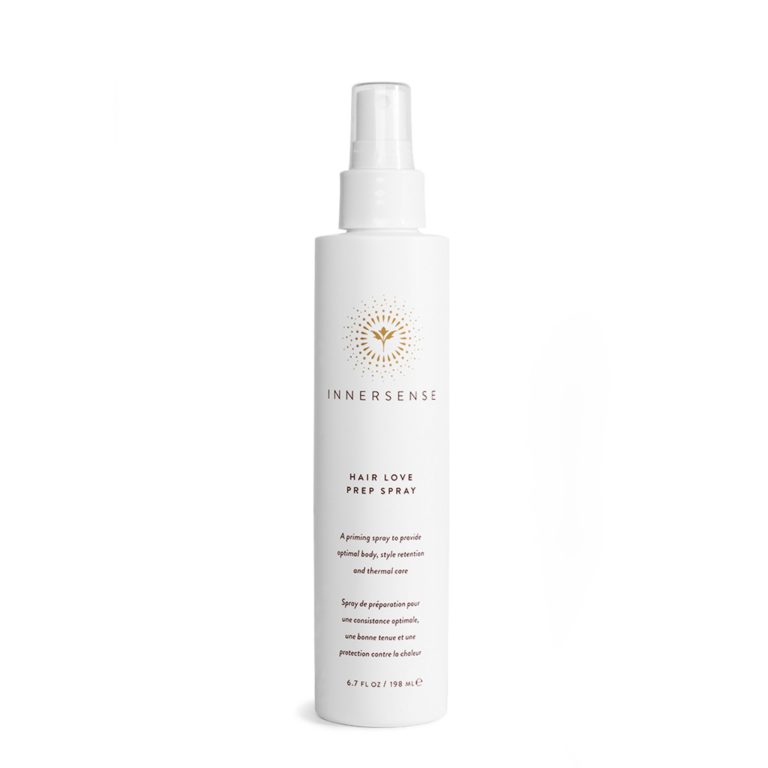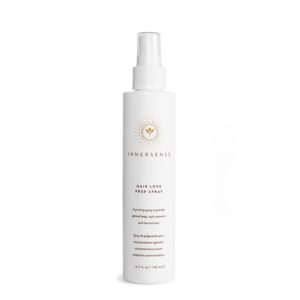 Need to show your curls some love during the cold (read: dryer-requiring) months? Want to add a little sparkle to your routine? We've got the perfect potion for you!
This month's featured product is Innersense's brand-new Hair Love Prep Spray. We are always so excited to welcome a new product from one of our favorite curly product partners, and, trust us, this one does not disappoint!
Hair Love Prep Spray acts as a silicone-free "shield" against thermal, ultraviolet, and environmental damage. It also boosts your shine and volume, as well as makes your hair smell extra pretty. Like all of Innersense's products, its ingredients are nature-inspired, organically and sustainably grown, gluten-free, cruelty-free, and non-GMO. (For #goodvibes only!) Hair Love Prep Spray works its magic with baobab, angelica root, amethyst crystals, vitamin B, and rice protein.
To use, spray some Hair Love Prep Spray on wet hair, follow with your usual styling aides, and diffuse or dry under a dryer. Clients who have already tried it are loving the scent and the way their hair feels after using it. Our fine-haired curlies are experiencing instant roping, yet it is still leaving their curls nice and light! We've also been using it as a refresher in the salon, just adding a bit to clients' root area for an extra zhush. We love how it brings tired curls to life!
Our first round of inventory has already flown off our shelves! So if you want to get your hands on some Hair Love Prep Spray before it sells out again, call us at 412-798-CURL (412-798-2875) or email us (hello@kindredcurl.com) and we'll make sure to save you as many bottles as you want!
$28 for 6.7 oz goodness.