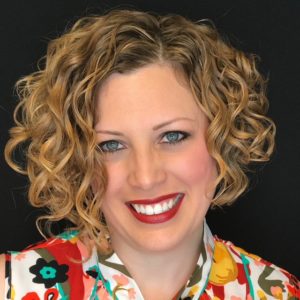 Congrats Danielle! One Year and Counting!
Happy Anniversary!
Danielle found our salon over 6 years ago on the DevaCurl salon locator when her and her husband Jay moved her from New Jersey. When we met we were fast friends. After many years of watching us grow and cheering us on as one of the nations Naturally Curly only hair salon teams, I asked her to be our Salon Coordinator. The brat took over a year to say "YES". That is Danielle's way, she is thoughtful and purposeful, I truly appreciated her consideration. During that time, I joined Strategies Salon Business Coaching. This enabled us to develop many new and improved business practices.
She has pushed us and lead us into area's I didn't even know existed. Her sense of humor keeps us all going no matter what is going on. She gets me and our mission and knows how to make "things" happen. I am forever grateful to work alongside a wonderful spirit.
Please join us in congratulating and celebrating Danielle and her one-year anniversary with Team KEI.
We look forward to what the future has for us! Thank times infinity for all you do!