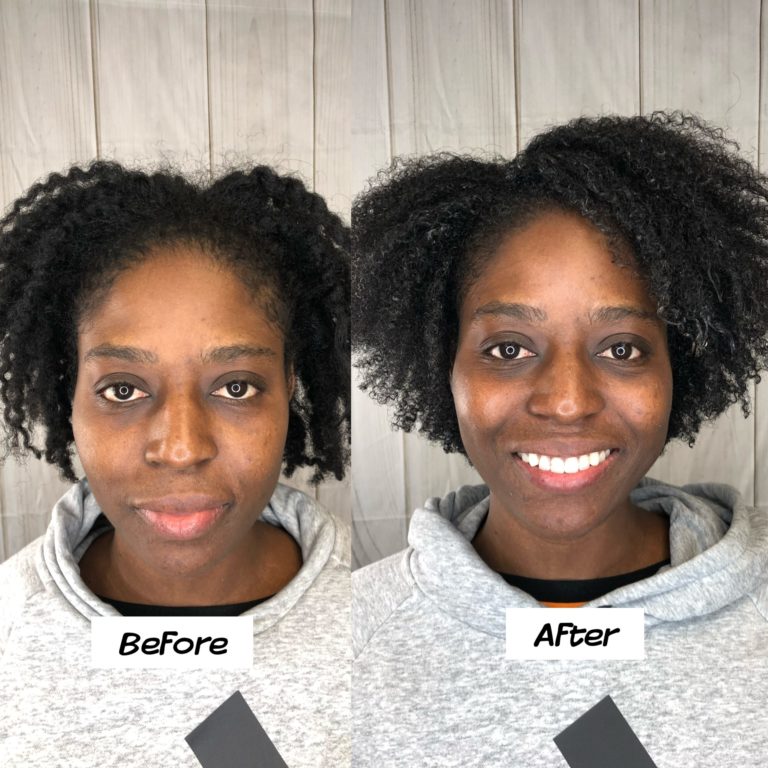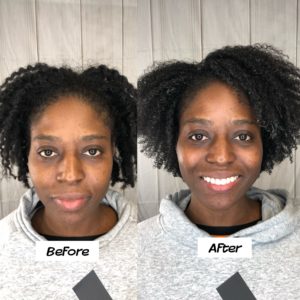 Client referrals are a big part of how we thrive and serve as stylists! We love welcoming new clients into the KC family, and we especially love when the existing client referring you is your mom! 
Kelley was referred to Kindred Curl by her mother, Gwen, who also came to us as a new client several weeks prior. Kelley has worked with her natural curls since she can remember but has relied on protective styling (twist outs) as her only source of styling. Lacking regular haircuts as well as a styling regimen wasn't helping either. We often see a lot of people with very tight curls avoiding haircuts because length is usually very important to them.  
Upon consultation, however, I learned that length was not high on the list of priorities for Kelley. As a working mother of a new baby, she was looking to accommodate her new and healthier lifestyle. I noticed that Kelley had on running clothes and was in amazing shape! Kelley needed a realistic approach to keeping her curls relatively high on a long list of priorities.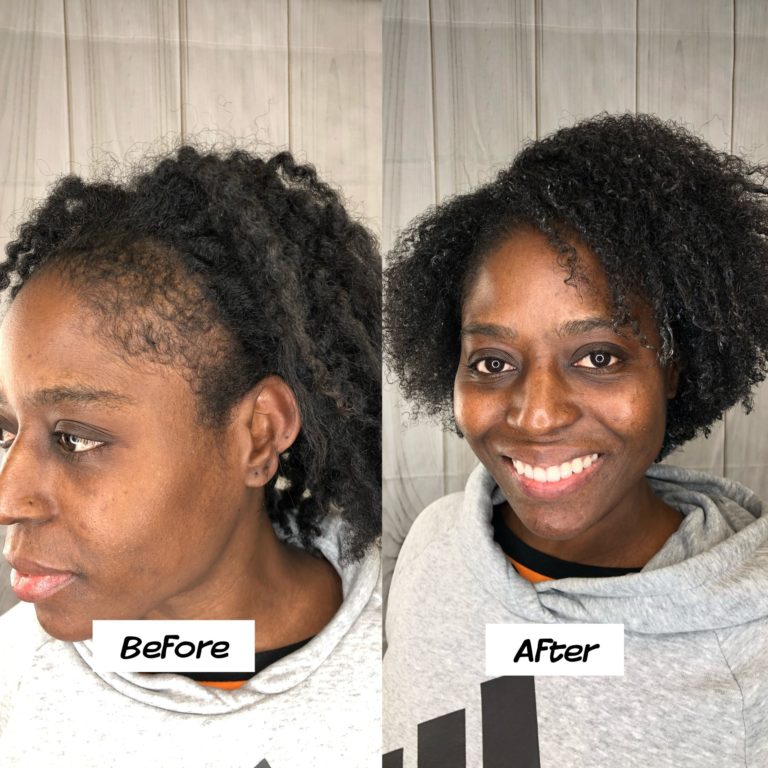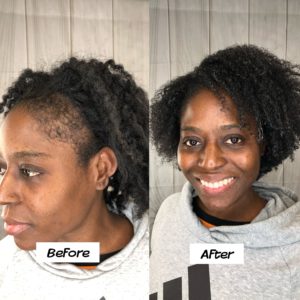 (On a side note-  we get a lot of questions about how to maintain a set while working out a lot. We focus a ton on education in helping you achieve your best curls in whatever your daily life looks like. How you maintain your hair in between gym days, or during really busy weeks, takes trial and error…but we are here to guide you through it!)
Kelley also had fairly low porosity locks. She was willing to do anything to make starting her new regimen easier, so in addition to her New Client Success lesson, we decided to treat her with an Original Moxie Moisture Detox to restore balance and encourage curl definition. We always finish an Original Moxie Detox by styling with Original Moxie products, which is recommended as part of the service. Kelley was set with Lux Locks and Just Gel. I have been crushing hard on this combination for our tighter/higher porosity coils.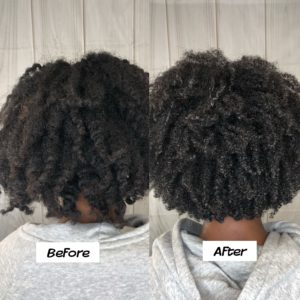 We got some amazing results from this hair makeover and had a ball laughing about motherhood and life!