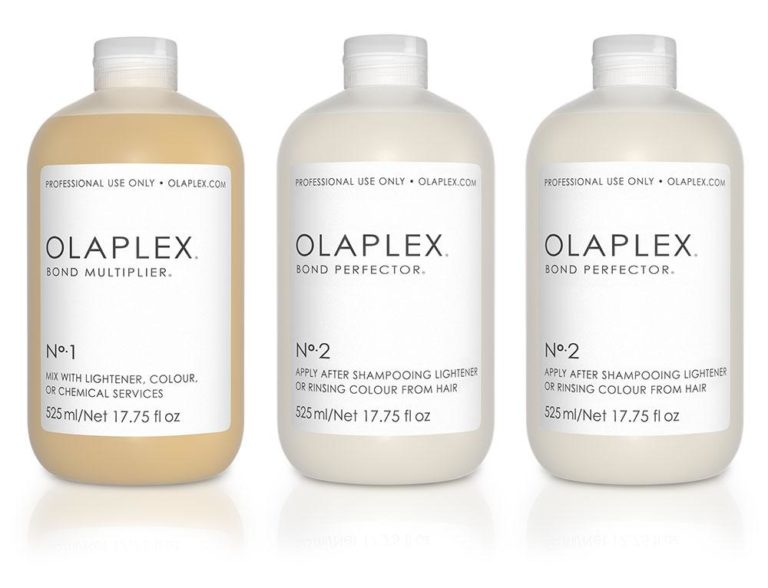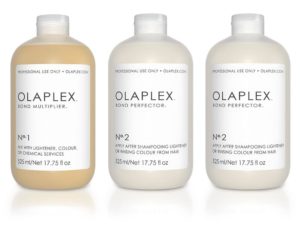 If there's one product that acts as a grant-your-hair-wishes genie-in-a-bottle, it's Olaplex. This bond-builder is not called a "hair-perfecter" for nothing! Different than a moisture or deep-conditioning treatment, Olaplex repairs your hair's damaged disulfide bonds and strengthens your hair from the inside out. That strength shows up as better shine and bounce, a spring in your curl pattern, and a difference in frizz that you can see in the mirror!


You definitely want to try a treatment if your hair is color-treated, highlighted,  exposed to the elements, or recovering from frequent heat-styling…yes, it's for everyone!
For optimal results, you should use BOTH salon and home components. Each is particularly formulated to play a different part in the beautification of your curls!
We offer in-salon Steps 1 and 2 (these are much stronger than the take-home treatment, but can be done as often as every appointment), as well as take-home bottles of Step 3 in various sizes (for weekly maintenance). Experience the magic for yourself! Add an Olaplex treatment to your next visit for $45, or book a stand-alone treatment for $65.