I have a special place in my heart for my swavy/wavy guests. Because I am one! So I get your questions: "How do you treat wavy damaged hair?" "How do I restore my wavy hair?" Well, sit down because I'm about to show you thanks to a client named Jessica. Stay through to the end for a restorative hot tip for damaged hair, too!
Jessica had damaged hair
Jessica understood damaged hair because she had been getting perms for years at pricey New York salons. She'd also been cutting her own hair for several years as she'd had one too many "bad haircut" experiences. When she chose to finally detox her life, a visit to the salon finder at Innersense Organic Beauty, a brand that makes some of our favorite curly hair products, led her to us.
Jessica wasn't sure she had enough curls to make a New Curly Haircut Success Experience worth it.  But during her consultation, I assured her there would be *plenty* of curl and texture to justify the expense. We evaluated Jessica's damaged hair and surveyed her parched ends. We both knew that this was the beginning of a new journey (so exciting!).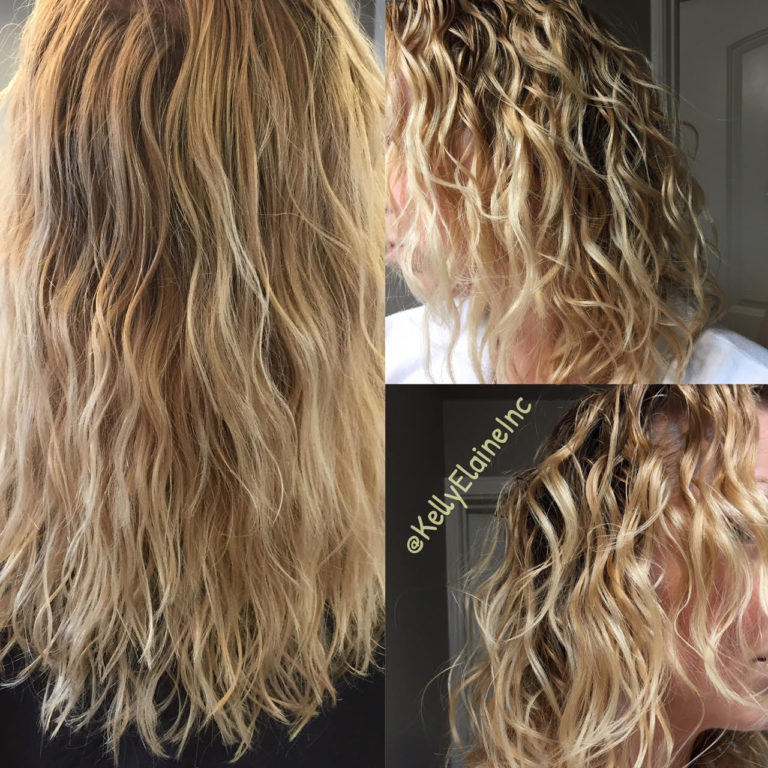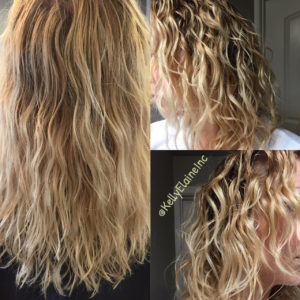 Clean Products for Damaged Curly Hair
In order to get the best Curly Haircut Success Experience, a detox was in order. That meant super clean curly hair products with no fillers or chemicals to weigh Jessica's wavy hair down. We chose to hydrate and awaken her swavy hair with the brand that sent her to us: Innersense Organic Beauty! Color Awakening Hairbath and Color Radiance Daily Conditioner were the best products for damaged curly hair due to their clean, nourishing ingredients that swavy hair loves.
The Best Products for Damaged Wavy Hair
We styled Jessica's waves with shea butter-enriched Quiet Calm Curl Control; it works as a "filler" for curly and wavy hair. We topped the cream with I Create Hold gel, then scrunched her hair dry with a diffuser. During the drying process we also used Innersense Organic Beauty I Create Finish Hairspray old school style, layering the spray throughout the head and adding some low heat while continuing to scrunch to really bring out Jessica's curl pattern.
Curly Haircut Success
Once dry, Jessica's custom curl cut was next, now that her texture was evident. While we wanted to maintain her length, we still needed to address the fact that Jessica's hair is damaged and a cut was needed. We also wanted to enhance Jessica's curl pattern and create volume, because, well, many swavy-wavies love volume! (After the haircut, I even showed Jessica some gentle back combing techniques to maintain the volume she loves.)
Now Jessica Knew How to Fix Damaged Wavy Hair!
Now that Jessica understood how to repair damaged curly hair naturally, her priority was to get her hair back to a healthy state as fast as possible. Not long after her appointment, Jessica messaged me to ask if she thought it was a good idea to use heat with Color Radiance Daily Conditioner, to which I said I said "Heck yeah!" (or something like that).
See the pictures above? The little ones on the right are after Jessica used a heat cap with her new favorite weightless conditioner, before she went out that evening. The results are beautiful, don't you think?
So if you ask me how to repair damaged wavy hair, I'll tell you yes, it can be done! Consult a professional (like me), use the right products, be diligent about your detox and routine, and be patient. In other words, be like Jessica!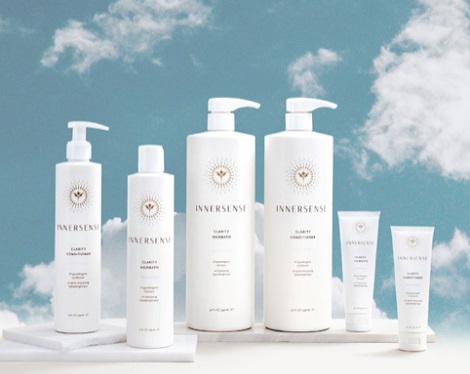 That Hot Tip for Damaged Hair
I promised you a hot tip to repair damaged hair, so here it is:
TIP: Use a heated cap after cleansing and conditioning with Innersense Organic Beauty to achieve an even higher level of moisture… sooner! Simply cleanse your hair, apply your Innersense Organic Beauty conditioner of choice (we carry them all and you can order them for pickup here), then cover your hair with a plastic cap or light damp towel (like a flour sack). Put a heat bonnet on or sit under a warm dryer for approximate 10-20 minutes. Remove cap, let cool, rinse and style as usual even though your hair will be way more than your usual!